Driving Colorado bluegrass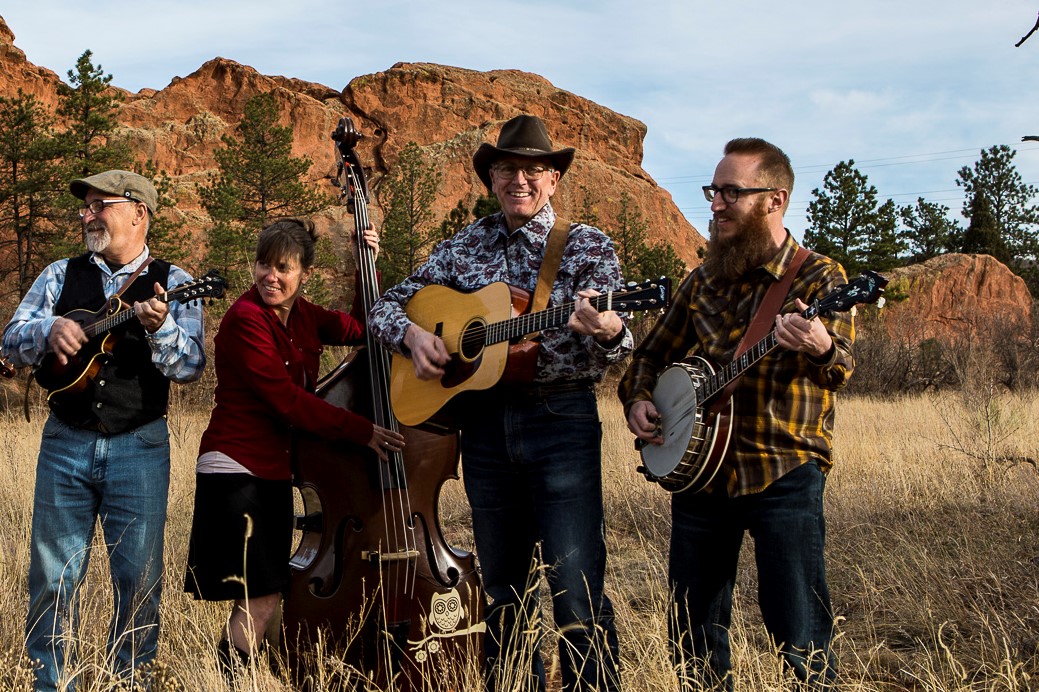 "Out of Nowhere is a great big blissful bundle of bluegrass!"
Kathy Merril - Black Rose Acoustic Society Newsletter
Out of Nowhere (aka OON) plays high energy bluegrass and acoustic music. They take traditional (and not so traditional) tunes and make them their own. Toss in their harmony twists, instrumental creativity and the fun they have together, and you've got a show you don't want to miss.
OON is at home playing into the single mic "old school style" at bluegrass festivals and concerts, as well as plugging in and jamming out at their favorite drinking and dining establisments across the Colorado Front Range. An evening spent with OON is sure to set your toes tappin' and bring a smile to your face.
Come on and get some Colorado style bluegrass from Out of Nowhere soon...you'll be happy you did!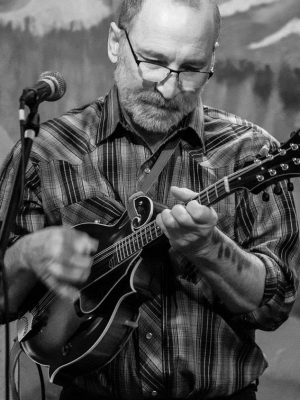 "Our fearless leader! Tony is not just a founding member of OON, he is also our soulful lead vocalist and a great mandolin player. He strives to bring you the classic sounds of bluegrass combined with modern drive, all while keeping the rest of us in line."
"Banjo Jonny joined us more than 5 years ago bringing along his talent for arranging and background in jazz and classical music. You'll find him running our live sound, singing harmony or even the occasional lead vocal. He only looks serious while playing the 5 string, but he doesn't bite!"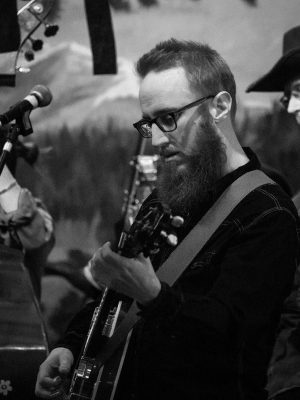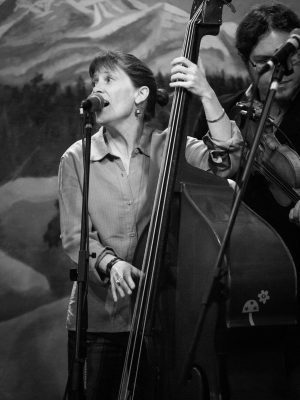 "Corinne is our 2nd founding member and she supplies us with her solid bass rhythm, keeping us all in time. She keeps the band smiling with her joyful energy and encouragement, while lending her voice to both tender harmonies and striking lead vocals. We love her!"
"A true technician of the guitar and seeker of just the right chord to fit the mood, Ron is always pushing our musical boundaries. He's a great friend and enjoys sharing a fine glass of whiskey! Cheers, Ron!"